| | | |
| --- | --- | --- |
| | | |
| | About Us | |
| | Admission | |
| | Academics | |
| | Parents & Community | |
| | School Documents | |
| | Students | |
| | Teachers | |
| | Employment | |
| | TEAMS ESC | |
| | Contact Us | |
| | Campuses | |
| | | |
2018 - 2019 Enrollment for New Students
School of Science and Technology is accepting applications for new students for the 2017-2018 academic year. As a public open-enrollment charter school system, we welcome all students who meet state academic age and health requirements. We are excited to announce we will offer a
Pre-K program and will also be adding 8th grade!

Apply now with this link: Apply Here
https://secure.infosnap.com/family/ActionForms/Public/12501
---
Thanksgiving Break
Thanksgiving break will be from Monday, November 20th to
Friday, November 24th. SST will resume school on Monday, November 27th .
Have a great week!
---
Parents, we have received a new shipment of SST shirts! You may also get your order form for SST jackets at the front desk. Please make sure your student has on a shirt and jacket with an SST logo on it. SST Houston will no longer allow students to wear plain red, blue or black collared shirts, or jackets with other logo's on them. They will be considered out of dress code if there is no logo on their shirt or jacket. Students may also wear plain Navy blue, red or black cardigans. For more information on dress code, please visit:
https://www.ssthouston.org/downloads/2016-17/STUDENT%20HANDBOOK%202016-2017%20en.pdf
---
Skyward Parent Access
Dear Parents/Guardians and Students,
As you know, this year we are using Skyward, a student information system. One of its key features, Skyward's Family Access, will assist our SST schools in maintaining an open line of communication between the school and home. With Skyward's Family Access, students and parents can log in to view attendance, grades, schedules, discipline, health, and calendars.

To learn more about Skyward, please visit their website: https://www.skyward.com/k-12 . An email was sent to you to create an account that will give you access your student's account. Once you have created an account, please take a moment to log into it and check your student information for accuracy and add any missing information.

Since Skyward is a new database, if there are any technical or scheduling problems, we ask for understanding and patience from our parents and students.If you still do not have an account on Skyward, please email kbustos@ssttx.org with the subject "Skyward Family Access", student's name, parent's name, and grade level of your child.Once your identity has been verified, you will be sent a new email with instructions for accessing your student's account.

Login:https://skyward.iscorp.com/HarmonyTXStuSTS



Skyward Family Access Guide
---
Read-a-Thon
From 10/31/2017 to 12/1/2017, our school will be hosting a Read-a-Thon to help promote literacy and raise money for our school. Student reader codes went home on October 23rd - make sure you have your student's page set up!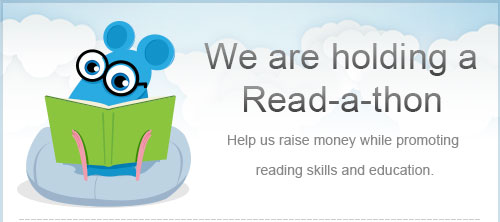 We will be starting on:


2017-10-31




---
School Color Run
This year, we will be hosting our own school color run! This is an exciting new program that will help create awareness
for healthy living, raise funds, and is sure to be a blast! Students will be receiving forms this week.The SST Color Run will be held on Saturday, December 2nd. Interested participants can register for the run by visiting Click Here or by completing a paper registration form prior to the event. Additionally, if you are interested in volunteering, please email Ms. Pfluger
at apfluger@ssttx.org.
---
The School-wide Science Fair
SCIENCE FAIR DAY 12/15/2017 FRIDAY (12:30 pm - 4:30 pm)



Click on the links below to see full schedule and details

School Database Login
School Lunch Login
Apply Online 2018-2019
---
SCHOOL OF SCIENCE AND TECHNOLOGY - HOUSTON
It is the policy of SST not to discriminate on the basis of race, color, national origin, gender, or disability in its programs, services, or activities as required by Title VI of the Civil Rights Act of 1964, as amended;
Title IX of the Education Amendments of 1972; and Section 504 of the Rehabilitation Act of 1973, as amended. For inquiries regarding non-discrimination policies, please contact Section 504/ADA Coordinator
at 210 530 8366 located at 4241 Woodcock Dr. #206, San Antonio, TX 78228.
SST Child Find Policy
Non-discrimination in Career and Technical Education Programs